Age: 2.5 years old
Adoption Fees: $400
Adoption Status: Successful Adoption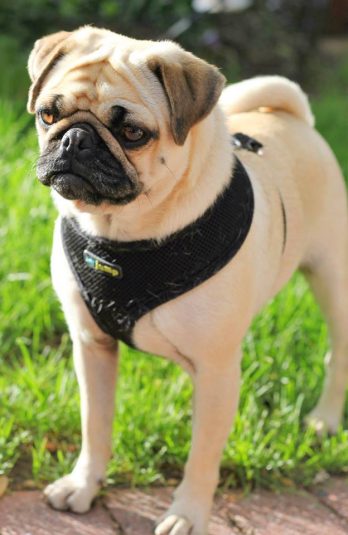 June 4, 2017 – Pookie was microchipped today, she went to the vet for a visit and has a mild ear infection in her left ear.  That is being treated with Canaural.  Pookie is a gem and she oves every dogs and is a cuddle bug.  Pookie is now available for adoption.
June 2, 2017 – Pookie came in last night, she was surrendered by her owner because of allergies in the family.  Pookie is born on January 18, 2015, she's a sweet friendly little girl who gets along well with other dogs.  Pookie is up to date in her vaccination and she is spayed.  She will soon go to the vet for a complete check up and to get microchipped.  Stay tuned for more on Pookie as we get to know her more in the coming weeks.